Is Jesus Christ your personal Lord and Saviour?
Jesus Christ is the ONLY "WAY, TRUTH, and LIFE." (John 14:6.)
The very salvation of your soul is far more important than any of the profound TRUTHS found at this or any other similar Web-site.
If you are not saved, then before anything else, you need the salvation which only comes by Christ Jesus.
If you are unsure of what that means, or if you need a type of "Articles of Faith" with which to understand what Christianity primarily is, then you will want to:
Receive the GOSPEL message now!
(This is the link which will take you to the GOSPEL message.)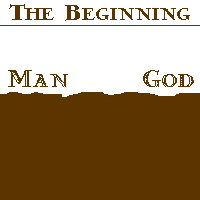 CLICK HERE NOW!